NEWS:
Coming up the International Photo Exhibition Israel from the 23.11. - 2.12.22 in Tel Aviv and February 2023 in Eilat
SID - Society for International Development Israel, used my picture "the dancing women" to publish the event. Two of my pictures (see below) were chosen to be at the exhibition.
That's how "River of Hope" is connected with Israel.
River of Hope's founding was sparked by the work of Dr. Nathaniel Doron, my father is law (Israel), a Holocaust Survivor, a former UN Official and Diplomat, and our Honorary President, who dedicated his life to fighting poverty, famine and AIDS across the globe. In his relentless engagement, he positively touched the lives of thousands of children and adults in the most needing parts of Africa, Asia & Latin America. He sadly passed away in July 2019 in Israel, but as he continues to inspire us with his smile, compassion and devotion to making this world a little better. 
Nathaniel Doron (my father in law) named his biography "River of Hope".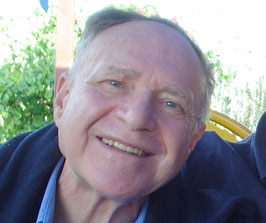 _______________________________________________________
"Dancing Women"
Description of the picture: After we built the first classroom in our center "Tala Mosika", we started straight away with the illiterate program for women who live in the villages around us. The reason we chose this is that the women are in charge of the wellbeing of the family and we knew they will forward to their family and friends the message we give at the center, that knowledge is valuable in daily life. Most of these mothers indeed sent their children to our school. Some of the children started learning at quite a mature age, which was a challenge for us. We also empower women by offering them different workshops in agriculture. Further programs to raise awareness are planned in collaboration with local institutions.
ב 2012, אחרי שהכיתה הראשונה נבנתה במרכז שלנו "טלה מוסיקה", התחלנו מיד בתוכנית לימוד קרוא וכתוב עבור הנשים שחיו בכפרים שמסביב. הסיבה שבחרנו בפעילות זו היא שהנשים הן אלו שאחראיות על ruuj, המשפחה, ורצינו שהן יפנימו ויעבירו הלאה את המסר שלנו, שידע והשכלה חשובים לחיי היומיום. רוב האמהות שהשתתפו בתוכנית אכן שלחו את ילדיהן לבית הספר שלנו. חלק מהילדים התחילו ללמוד בגיל מבוגר יחסית, וזה היה אתגר גדול עבורנו. בנוסף, אנחנו מעצימים נשים דרך תוכניות לימוד בנושאים חקלאיים. תוכניות נוספות להעלאת המודעות מתוכננות בשיתוף המוסדות המקומיים.